Monument signage can be extremely profitable and a fun product to sell once you understand the features and benefits of foam monument signs. As the leading manufacturer of foamcore monument signs, we receive dozens of questions daily regarding monument signs and the most common questions is - how can I sell more of these ?
Selling Foam Monument Signs
I. Gather Your Sales Materials & Create a Custom Sales Binder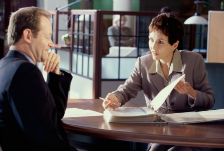 Peachtree City Foamcraft offers comprehensive sales tools to retail sign shops looking to resell our product. In order to create a sales binder you will need our design disc, request yours here. The design disc includes all of our standard models in vector format, hundreds of high quality photos, windload specifications, color chart and more.
In addition to the design DVD, Peachtree also offers a customized login for immediate access to unbranded standard models and suggested retail price lists - click here to request your customized login, today!
Looking for something pre-printed to place on your literature rack? Try our free unbranded sales sheets, which can be easily customized by adding your shop's label or stamp. Small quantities are available upon request or you can print the sales sheets in large quantities using the finished, print ready file - available on our design disc. Request unbranded sales brochures today using our online literature request form.
Once you have gathered all of the sales materials - we encourage you to create an actual sales binder with your company information and logo on the cover. The binder should include some or all of the standard models, a price list (suggested mark-up is 100%), photo examples, technical specifications and any other components from the disc that would benefit your client. Remember - visual examples can help seal the deal. It is hard for many "monument newbies" to understand that a foam sign can withstand 175 mph winds and it is your job to show them how!
III. Understanding How Foam Monuments Are Made

Foamcore Monument Signs are manufactured using an expanded poly-styrene foam core. The EPS foam core is extremely light weight and is also considered a green-friendly product, since it is inert and 100% recyclable. The EPS foam core is then encapsulated in our (Peachtree City Foamcraft) exclusive Poly-Armor (TM) hard coat, which makes them extremely durable and resistant to rot, termites, extreme climate conditions and more. FInally, the structure is finished with a light, stucco texture which is sprayed on to ensure consistency.
III. Explaining The Benefits of a Foamcore Monument Sign


Foamcore Monument Signs offer several benefits:
Lightweight & Durable: The Poly-Armor (TM) hardcoat allows our foamcore monuments to be the only wholesale product on the market - independently tested and approved to withstand 175 MPH winds. In addition, they offer exceptional resistance to rot, termite, moisture, extreme climates and damage.
Versatile and Long Lasting: Dimensional Letters, LED Message CEnters, Illumninated Cabinets & More... can be integrated into a foamcore monument sign. In addition, Peachtree City Foamcraft offer s a 5-Year Limited Warranty on their signs.
Easy Maintenance: No need for daily maintenance, Foamcore monument signs can be cleaned as needed, using a mild soap and water solution.
Unlimited Design & Color Options: Your client can choose from virtually any design, shape or color they would like. In addition, hand sculpted faux brick and stone accents can be added to their monument sign to match their existing landscape.
The "Monument Sign" Sales Process
Plan ahead for your initial meeting - make sure to bring samples & sales materials with you.
Engage your client in the pre-qualification process.

Determine your clients budget.
Determine your clients basic needs.
Determine Quantity & Ability to Pay.
Contact Peachtree City Foamcraft for more information on the sales process and tips to help you gather the information you need and to close the deal on your next foamcore monument sign project.
What Information Do I Need for a Quote?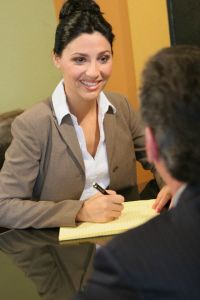 Sign Dimensions - Height, Width, Depth


Quantity


Single-Faced or Double-Faced (Will there be graphics on one side or both?)


Number of colors


Graphics:
Lettering? Raised or Recessed?
Logos? Raised or Recessed?
Will you be applying a sign panel or Gemini Letters?

Where will the sign be delivered?


Will there be lighting?
Cabinet, Letters or LED lighting?
Will substrate or conduit be required?
How do I place my monument sign order?

Make sure you have received a proposal from Peachtree City Foamcraft. (Remember, the standard model price list is the cost for the structure only and does NOT include additional colors, graphics, substrate or faux brick/stone* (*unless noted).

Have your artwork ready. We accept .cdr (CorelDraw), .eps and .ai (Adobe Illustrator) files.

Make sure you have your permit.

Double check all of yoru specifics: color, size, quantity, dimensions, integrated components and any text. Make sure your client has signed off on the final rendering indicating their approval of the final design.

Did you get a deposit or pre-payment from your client? (Peachtree will require a 50% deposit to start your job)

Email your final artwork to Peachtree City Foamcraft and you can call us with any questions or to confirm your order, toll free at 877-862-0840.